Obituaries » Avril R Daisley
March 16, 1953 - August 23, 2021
Burial Date October 5, 2021
Funeral Home Tudor's Funeral Home
Cemetery The Westbury Cemetery
Avril Roberta Daisley
aged 68, late of Tenantry Road, Sandy Hill, St. Philip
and formerly of 4th Avenue, New Orleans, Westbury Road,
St. Michael. Retired employee of Sermac Laundry Co. Ltd.
and a faithful member of St. Michael's Cathedral.
Obituary Viewed 1292 times

Welcome to Obit Moments, please see the following information below for the upcoming funeral service and feel free to sign the guestbook.
Sell, Buy, Rent Property Fast in Barbados, we advertise in Barbados, the Caribbean and the UK. >>> CLICK/TOUCH Here.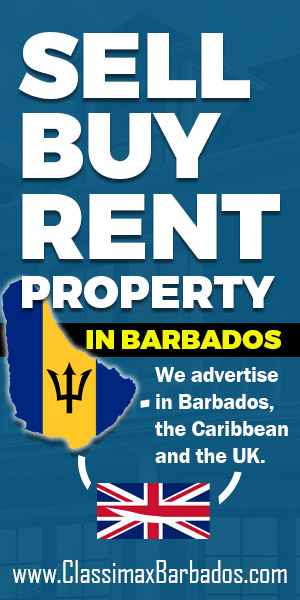 Daughter of the late Winston and Lucille Daisley.
Beloved mother of Nicola, Ernest and Rosie Daisley and the late Cheryl-Ann Daisley.
Grandmother of Deron and Nicholas Daisley and Anaiya Alleyne.
Great-grandmother of Baby Daisley.
Sister of Florizel Gittens, Kim Charles, Joy Daisley-Oxley, Arnel, Ian, Thomas, John, Julie, Aegeon, Roger and Raemon Daisley.
Aunt of the late Glen Daisley and 21 others.
Mother-in-law of Neville Augustin.
Sister-in-law of Peter Charles and Darrell Oxley.
Relative of the Daisley and Clarke families.
Special friend of Reynold Gittens, Jeanette, Diana, Double M, Jayden, Carlotta, Carolyn, Olivia, Reny and Welch Family and many more.
A Graveside Service for the late Avril Roberta Daisley will take place at 10:00am on Tuesday, October 5, 2021 at Westbury Cemetery. Flowers may be sent to Tudor's Funeral Home no later than 8:45am on Tuesday. No viewing by special request.
Due to current COVID-19 restrictions, attendance is by invitation only and all Government issued COVID-19 protocols must be followed. The service may be viewed via livestream at https://thanksgivingservice.live/AvrilDaisley
Condolences to the family of the late Avril Roberta Daisley may be posted online at www.tudorsfuneralhome.com.