Obituaries » Eldine Jordan
November 6, 1937 - September 8, 2021
Obituary Viewed 746 times
Welcome to Obit Moments, please see the following information below for the upcoming funeral service and feel free to sign the guestbook.
Sell, Buy, Rent Property Fast in Barbados, we advertise in Barbados, the Caribbean and the UK. >>> CLICK/TOUCH Here.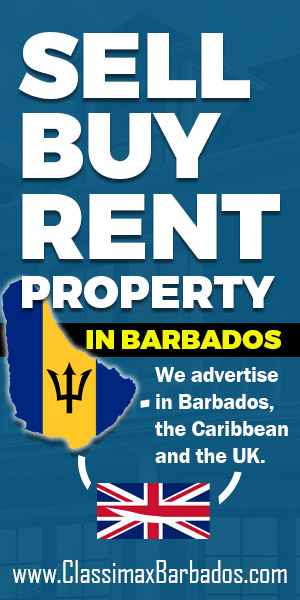 Daughter of the late Claudine Howard Gollop;
Mother of Verna Selman, Pastor Irwin Selman (Taitt Hill New Testament Church of God), Charles Selman (retired employee of The Nation Publishing Company) and Rohan Jordan (Barbados Transport Board);
Grandmother of Trina Lee, Regina Selman Moore, Rashida Beckles, Hugh "Uwe" Selman, Tishana and Ronique Selman;
Great-grandmother of seven;
Sister of Clyde, Elon, Stevenson, Anita and the late Chester, Clifton and Carl Selman;
Aunt of six;
Cousin of Patricia Forde, Vernese "Audrey" Austin, the late Euretha "Ermine" Selman and many others;
Mother-in-law of Jennie Selman and Shanetta Wilson;
Sister-in-law of Cynthia Jordan;
Adoptive mother of Marcelle Proverbs;
Adoptive grandmother of Dominique and Damien Proverbs;
Relative of the Selman, Jordan and Alleyne families and others;
Cherished friend of the Taitt Hill New Testament Church of God family, Esther Springer, Brenda Lovell, May Ray and the St. George Church Army, the Spencer and Layne families, the Thelma Vaughan Memorial Home family and many others.
The Service of Thanksgiving for the life of the late Eldine Eudora Jordan takes place on Thursday, September 30, 2021 at the Taitt Hill New Testament Church of God, St. George where invited relatives and friends are asked to meet at 2:30 p.m.; followed by the interment at the St. George Parish Churchyard.
Live streaming via KD34 YouTube Channel at https://youtu.be/ZBpqd2vV6T4
Wreaths may be sent to the Downes and Wilson Funeral Home on Thursday, September 30, 2021 no later than noon.
 Relatives and friends may pay their last respects at Downes and Wilson Funeral Home on Wednesday, September 29, 2021 from 4 p.m. – 6 p.m.
All Covid-19 protocols must be acknowledged.
Condolences may be sent to: www.downesandwilson.com