Obituaries » Emmeline Stoute
July 29, 1916 - September 25, 2021
Burial Date October 7, 2021
Funeral Home St. George's Home For Funerals
Cemetery St. David Anglican Churchyard
Church St. David's Anglican Church
At the blessed age of 105 years, Emmeline Augusta Stoute, also known as "Stoutie", entered into peaceful rest at her residence in Wildey, St. Michael. Former resident of Streats Road, Flag Staff, St. Michael and St. David's, Christ Church. Retired Shop Assistant of Super Centre in Bridge Street. Faithful and longstanding member of The Cathedral Church of Saint Michael and All Angels, Emmeline was preceded in death by 109 siblings and her daughter Cecelia Lowe.
Obituary Viewed 1304 times

Welcome to Obit Moments, please see the following information below for the upcoming funeral service and feel free to sign the guestbook.
Sell, Buy, Rent Property Fast in Barbados, we advertise in Barbados, the Caribbean and the UK. >>> CLICK/TOUCH Here.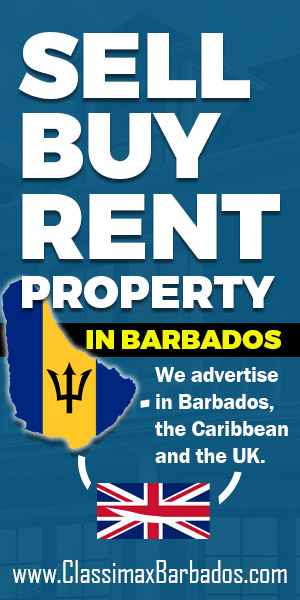 She is survived by her children David, Lloyd and Hugh Stoute and Betty Mason
Daughters- in-law Bibi, Seeta, and Maureen Stoute
Son-in-law Andrew Mason
Grandchildren Paulette James, David Stoute Jr., Francis, Michael, Courtney, Julia, Christopher, Junior, Julian, Damson, Travis, Melissa and Marisa Stoute, Kamal Mason, Nicole Lowe, Tony Lowe Jr., Davina Thomas, many great-grandchildren, great-great-grandchildren, nieces, nephews, great-nieces and great-nephews too numerous to mention.
Relative of the Best family (St. David's, Christ Church)
Friend of many including Jackie Wilkinson (Caregiver), the Jorris Dunner Daycare, Rev. Dr. David Durant, Jean Small, Lorna Nurse, Muriel Wickham, Ernesta Yard, Coreen Padmore, Radiance Bourne and family, Anthea Drakes, Bertram Miller and family, Randy Farnum and family, the Flag Staff and Wildey communities.
A Service of Thanksgiving celebrating the life of Emmeline Stoute will take place at St. David's Anglican Church, St. David's, Christ Church on Thursday October 7, 2021 at 10:00 a.m.; immediately followed by interment in The Churchyard. Viewing takes place at St. George's Home for Funerals, Carmichael House, Carmichael, St. George, on Wednesday October 6, 2021 from 3:30 to 5:30 PM and an hour before the commencement of the Service at the Church. The Organist is kindly asked to attend. Flowers may be delivered to St. George's Home for Funerals no later than 7:30 a.m. on the day of the funeral. All Covid protocols will be observed. You are invited to view the funeral service and burial at: http://stgeorgesfunerals.live/EmmelineStoute
Enquiries of the funeral entrusted to St. George's Home for Funerals
can be made at 271-4381. Kindly post online condolences to: condolences@sydjonesfunerals.com