Obituaries » Jalisa S Lyte
February 23, 1991 - September 28, 2021
Burial Date October 21, 2021
Funeral Home St. George's Home For Funerals
Cemetery Christ Church Cementry
Church CHC Gates of Praise
Jalisa Shakirah Lyte
aged 30 years, affectionately called "Cherry Blossom". Late of #16 D Bonnetts, Brittons Hill, St. Michael and formerly of Silver Sands, Christ Church. Housekeeper at the Ministry of Health (Blackman and Gollop) QEH and formerly at Sandals Resort, entered into rest on September 28, 2021 at the QEH.
Obituary Viewed 7753 times
Welcome to Obit Moments, please see the following information below for the upcoming funeral service and feel free to sign the guestbook.
Sell, Buy, Rent Property Fast in Barbados, we advertise in Barbados, the Caribbean and the UK. >>> CLICK/TOUCH Here.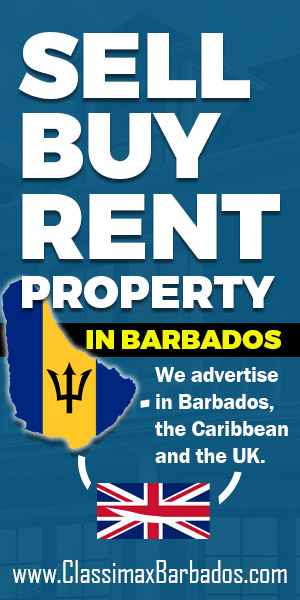 Daughter of Sharon Lyte-Jones and Jimerson Jones (Barbados Transport Board);
Mother of Jadavia Lyte-Steele (Springer Memorial School);
Sister of Andre Lyte, Jamar Linton (USA), Jaron and Jadan Jones and Jashaira Ward;
Aunt of Shanaya Gillard and Amari Lyte;
Godmother of Shaylee Holder and others;
Niece of Sonia, Susan and Kathyann Lyte, Felita Moore (UWI), Yvette (USA), Corlene, Catherine (Germany) and Chesterfield Trotman, Elon, Rosemary, Elmonda and Seana Jones, Diana Browne and Andrea Belus;
Great Niece of Hortence, Valencia, Jennaline and Cheryl Small and many others;
Cousin of Akkeda, Ricardo, Reniqua, Nicholas and Ashley Lyte, Mercedes, Samantha, Lateia, Cicely, Cheryl, Maria, Myrna and Ernesta Harvey;
Goddaughter of Station Sargeant 1006 Winston Bynoe, Ellen Bourne and Margaret Harrison;
Friend of Shane Haynes, Dave Steele, Tyrone Odle, Salena Kinch, Donella Holder, Sara, Vanessa Gale, Terrencia Craigg, Ranisha and Krysten Clark (Canada);
Relative of the Lyte, Jones, Small, Callender, Taylor, King, Mason, Harvey, Chase and Steele families.
A Service of Thanksgiving celebrating the life of Jalisa Shakirah Lyte will take place at CHC Gates of Praise, St. Christopher, Christ Church on Thursday October 21, 2021 at 2:00 PM, followed by the interment at Christ Church Cemetery. Viewing takes place at St. George's Home for Funerals, Carmichael, St. George on Wednesday October 20, 2021 from 3:30 to 5:30 PM and an hour before the commencement of the Service at the Church. Flowers may be delivered to St. George's Home for Funerals no later than 11:30 AM on the day of the funeral. All COVID-19 protocols will be observed. You are invited to stream the Funeral service at https://stgeorgesfunerals.live/JalisaLyte
Enquiries of the funeral can be made at 271-4381
Kindly post online condolences to: condolences@sydjonesfunerals.com