Obituaries » Jeffrey Hoyte
December 3, 1955 - September 29, 2021
Burial Date October 15, 2021
Funeral Home Tudor's Funeral Home
Cemetery The Westbury Cemetery
Jeffrey McDonald Hoyte
aged 55, late of #9 5th Avenue North Lowland Drive, Friendship Terrace, St. Michael, formerly of Phillips Road, St. Stephen's Hill, St. Michael. Former Orderly of the Winston Scott Polyclinic and the QEH.
Obituary Viewed 1420 times
Welcome to Obit Moments, please see the following information below for the upcoming funeral service and feel free to sign the guestbook.
Sell, Buy, Rent Property Fast in Barbados, we advertise in Barbados, the Caribbean and the UK. >>> CLICK/TOUCH Here.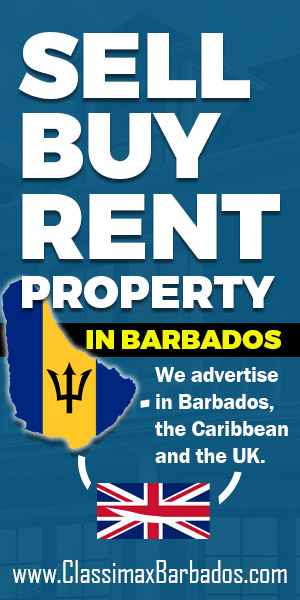 Son of Elsie Eucine Gittens née Hoyte
Stepson of the late Andrew Gittens.
Partner of the late Judy Carmichael.
Father of Elise (Nursing Assistant of QEH) and Sherry-ann Carmichael, Brittany and Brianna Wallace.
Stepfather of Olivia, Searnia and Terry Carmichael.
Grandfather of 5.
Brother of Marcia Murrell, Wayne Hoyte (Barbados National Oil Terminal) and Andrew Hoyte (Cayman Islands).
Uncle of Ryan, Terence (Bahamas) and Marlon Murrell, Anderson Carrington, Diarra and Anissa Hoyte.
Nephew of Magnil Rollins, Joseph Hoyte, Joyce Grimes, Maureen Arthur (USA), The late Gloria Howard, Leon Hoyte (USA) and Jermaine Seale (UK).
Cousin of Ermine Pollard, Judy Parris, Elsie, Marlene, Annette, Mosiah, Margaret, Wendell, Randolph, Henderson and Michael Hoyte and many others.
Brother-in-law of Jeffrey Murrell and Antoinette Hoyte.
Godfather of Kareem Layne.
Relative of the Hoyte, Grimes, Parris, Arthur, Rollins, Carmichael and Wallace families.
Special friend of Kelly-ann Wallace, Shane Grazette and Asukile Welch.
Friend of Marva Layne, Andrew Sobers, Cleveland Clarke, Ryan Springer, Marcia Brathwaite-Edwards and many others.
A Service of Thanksgiving for the late Jeffrey McDonald Hoyte will take place at 1:00pm on Friday, October 15, 2021 at St. Stephen's Church, St. Stephen's Hill, St. Michael, followed by the Interment at Westbury Cemetery. Flowers may be sent to Tudor's Funeral Home no later than 11:45am on Friday. Viewing will take place in the Chapel of Tudor's Funeral Home on Thursday, October 14th from 3:00pm until 5:00pm.
Due to current COVID-19 restrictions, attendance is by invitation only. The service may be viewed via livestream at https://thanksgivingservice.live/JeffreyHoyte
Condolences to the family of the late Jeffrey McDonald Hoyte may be posted online at www.tudorsfuneralhome.com.