Obituaries » Lemuel Mason
March 23, 1934 - September 28, 2021
Burial Date October 14, 2021
Funeral Home St. George's Home For Funerals
Cemetery Christ Church Cementry
Lemuel "Pilt" Mason
affectionately called "Pilt", entered into peaceful rest on Tuesday, September 28, 2021 at the age of 87. Resident of Mason's Golden Years Retreat Villa, he was a retired Policeman with the London Special Police Force and former Bus Driver of the London Transport.
Obituary Viewed 1937 times
Welcome to Obit Moments, please see the following information below for the upcoming funeral service and feel free to sign the guestbook.
Sell, Buy, Rent Property Fast in Barbados, we advertise in Barbados, the Caribbean and the UK. >>> CLICK/TOUCH Here.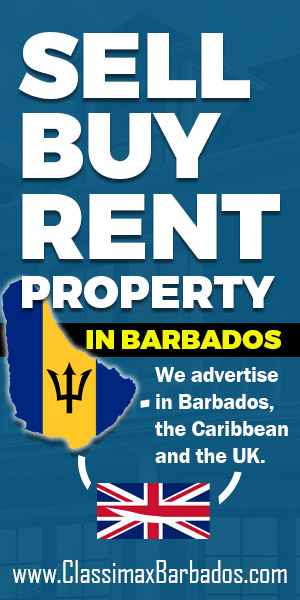 Son of the late Oscar Oliver Mason and Atheline Mason (formerly of Pegwell Land, Christ Church)
Former husband of Marva Mason-Jamison
Father of Glendora Mason-Kennedy, the late Sandra Mason (USA) and Jason Mason (UK)
Grandfather of Christina Stuart, Victoria and Donald Cannon and Avril Kennedy (all of the USA)
Great-grandfather of Brianna, Lucinda, Kerrie, Maiyana, Valencia, Kristalyn and Jahrell
Brother of Ritta Mason- Forté (Trinidad), Gloria Mason-Batson, Marguerita and Bishop Lil Mason (all of the USA), the late Ina Mason-Best (USA), Son and Arlin Mason 
Uncle of Patti, Elroy, Olvan, Clyde and Anthony Mason (all of the USA), Cordella Mason (UK), Mother Orrie Mason-Brathwaite, Harry, Colvin, Carl, Sandrine and Monica Mason and many others
Great-uncle of Rosemary Mason (UK) and many others
Cousin of the late Clyde Mason
Dear friend of Denzel Knight and Sheila Haynes 
A Service of Thanksgiving celebrating the life of Lemuel "Pilt" Mason will take place at Oistins Church of Christ, Christ Church tomorrow Thursday October 14, 2021 at 1:30 p.m. The cortege will then proceed to Christ Church Cemetery for the interment. Viewing takes place at St. George's Home for Funerals, Carmichael House, Carmichael, St. George, today Wednesday October 13, 2021 from 3:30 to 5:30 PM and an hour before the commencement of the Service at the Church. Flowers may be delivered to St. George's Home for Funerals no later than 10:00 a.m. on the day of the funeral. You are invited to view the funeral service and burial at https://stgeorgesfunerals.live/LemuelMason. All COVID protocols will be observed.
Enquiries of the funeral entrusted to St. George's Home for Funerals can be made at 271-4381. Kindly post online condolences to: condolences@sydjonesfunerals.com.