Obituaries » Leroy D Smith
June 17, 1948 - September 15, 2021
Burial Date October 4, 2021
Funeral Home St. George's Home For Funerals
SMITH – In his 73rd year LEROY DEIGHTON, affectionately called "Smitty", late of Greens, St. George entered into eternal rest on Wednesday September 15, 2021. Retired Senior Operations Supervisor of the Barbados Agricultural Development and Marketing Corporation (BADMC) and Former Student of the Lodge School.
Obituary Viewed 1070 times
Welcome to Obit Moments, please see the following information below for the upcoming funeral service and feel free to sign the guestbook.
Sell, Buy, Rent Property Fast in Barbados, we advertise in Barbados, the Caribbean and the UK. >>> CLICK/TOUCH Here.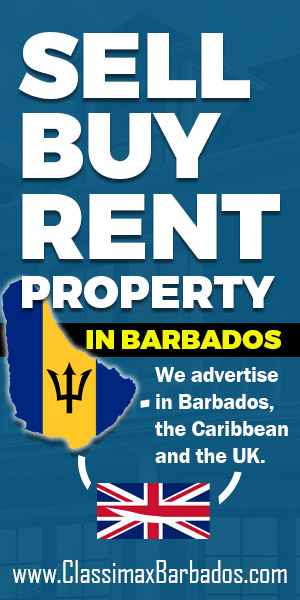 Son of the late Deighton and Ruby Smith
Brother of Beverley Harding (USA) and the late Sylvester and Selwyn Smith
Uncle of Dwayne Harding (USA)
Cousin of Shirley Cooke and Roselyn Waithe (both of the USA)
Relative of the Thomas family (Greens, St. George and Cherry Grove, St. John), the Smith and Holder Families (Superlative, St. George and Bridgecot, St. George), the Sealy and Winstone families (Enterprise, Christ Church) and the Parris family (Greens, St. George)
Friend of many including Colleen Blades and Mrs. Roachford
A Graveside Service celebrating the life of Leroy Deighton Smith will take place at St. Jude's Anglican Churchyard, St. Jude's, St. George Monday October 4, 2021 at 3:00 p.m.; immediately followed by interment. You are invited to view the service and burial at the following link: http://stgeorgesfunerals.live/LeroySmith. Viewing takes place at St. George's Home for Funerals, Carmichael House, Carmichael, St. George today Sunday October 3, 2021 from 4:00 to 6:00 PM and an hour before the commencement of the Service in the Churchyard. Flowers may be delivered to St. George's Home for Funerals no later than 12:00 noon on the day of the funeral. All COVID protocols will be observed.
Enquiries of the funeral entrusted to St. George's Home for Funerals can be made at 271-4381
Kindly post online condolences to: condolences@sydjonesfunerals.com