Obituaries » Mary A Gittens-Cadogan
January 19, 1943 - September 28, 2021
Burial Date October 15, 2021
Funeral Home St. George's Home For Funerals
Cemetery Cremation
Church St. Paul's Anglican Church
We sadly announce the passing of our beloved Mary Anne Gittens-Cadogan aged 78 years, affectionately called "Auntie Anne". Late of Lot 13 Gittens Ave, Bayville, St. Michael and formerly of #3 Chelsea Road, St. Michael, entered into rest on September 28, 2021 at her residence.
Obituary Viewed 1694 times
Welcome to Obit Moments, please see the following information below for the upcoming funeral service and feel free to sign the guestbook.
Sell, Buy, Rent Property Fast in Barbados, we advertise in Barbados, the Caribbean and the UK. >>> CLICK/TOUCH Here.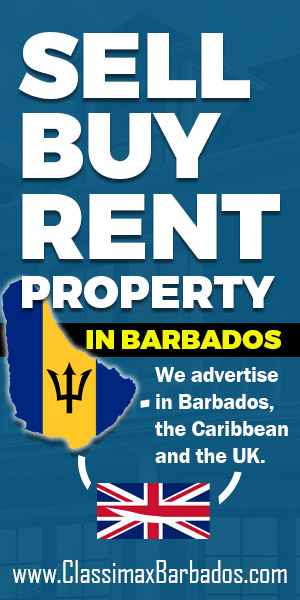 Daughter of the late Ermin Gittens and Eldon Whittaker;
Devoted Wife of Cameron "Boo" Cadogan (retired of Barbados Port Inc);
Loving Mother of Gillian Cadogan (Senior Teacher of the Eagle Hall Special Unit);
Step Mother of Jamar Adams (Quality Tyre);
Adopted Mother of Sherrita Sargeant (South Beach Hotel);
Committed Sister of Carl "Joy" Whittaker, Maurice Gittens and Velma Gittens;
Dedicated Sister-in-Law of Sandra Higgins, Marcia Chase, Nadine Gittens and Denise Whittaker;
Loving Grandmother of Kofi and Kristianne Cadogan, Jayden, Christian and Kaiden Adams;
Proud Aunt of Dr. Marlon Francis, Carlos and Dwayne Higgins, Dr. Ayana Greaves, Monique Chase (AAL), Paul and Regan Whittaker, David and Richard Francis, Tanya Bynoe, Gail Bynoe-Ward, Pearson and Dale Whittaker, Maxim and Curtis Gittens, Wendy Mc Collin and many others;
Relative of the Cadogan, Gittens, Whittaker, Applewhaite and Clarke families;
Forever Friend of Elaine and Peter Rose, Rosie Hunte, Jeffrey Kirton, Grace Straughn, Lorraine and Walter Johnson and many others too numerous to mention.
A Service of Thanksgiving celebrating the life of Mary Anne Gittens-Cadogan will take place at St. Paul's Anglican Church, Bay Street, St. Michael on Friday October 15, 2021 at 9:00 AM, followed by Private Cremation. Viewing takes place at St. George's Home for Funerals, Carmichael House, Carmichael, St. George, on Thursday October 14, 2021 from 3:30 to 5:30 PM and an hour before the commencement of the Service at the Church. All COVID-19 protocols will be observed. You are invited to stream the funeral service at https://stgeorgesfunerals.live/MaryAnneCadogan
Enquiries of the funeral entrusted to St. George's Home for Funerals
can be made at 271-4381
Kindly post online condolences to: condolences@sydjonesfunerals.com