Obituaries » Ruby Norgrove
Burial Date October 17, 2021
Funeral Home Jo-Anne Jones Funeral Services
Cemetery Christ Church Cementry
Church Christ Church Parish Church
Ruby Norgrove
aged 85, of Maynard's Tenantry, Kingsland, Christ Church, retired School Meals Server of Christ Church Boys' School and faithful member of Christ Church Parish Church. You lived your life in faithful service to your heavenly father, your family and those children placed in your care.  We say thank you for your dedication and labour of love.  Sleep in heavenly peace!
Obituary Viewed 1068 times
Welcome to Obit Moments, please see the following information below for the upcoming funeral service and feel free to sign the guestbook.
Sell, Buy, Rent Property Fast in Barbados, we advertise in Barbados, the Caribbean and the UK. >>> CLICK/TOUCH Here.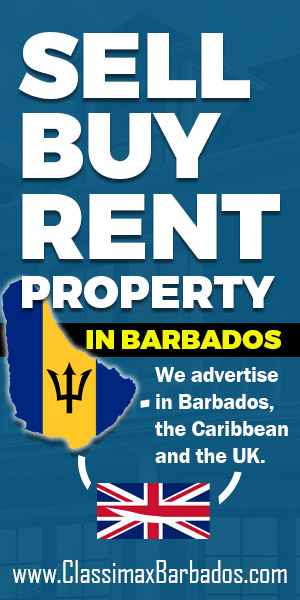 Cherished mother of Carolyn Norgrove (USA), Grantley, Orson and Pamela Norgrove;
Stepmother of Cecil Walcott (United Kingdom);
Loving grandmother of Stacia, Oriann, Nikita and Loi Norgrove, Damar and Melissa Duncan, Nicole Sobers, Shanece Williams and the late Christopher Harris;
Great-grandmother of Latoia Norgrove, Rashad Harris, Nikari Richards, Nyasore, Nala and Naasir Batson, Nailah Duncan, Khaliyah Clarke, Laila Ross, and Jamari Williams;
Great-great-grandmother of Kamaree Norgrove-Headley;
Sister of Eureka Welch;
Aunt of Peter Ince, Garvon Browne, Merlene, Edwin and Judette Norgrove, Christopher and Andrew King and many others;
Cousin of Bertie and Fredrick Norgrove, Phyllis Rose, Grantley Lynch, Anthony Cummins, Arlene Morris and many others;
Mother-in-law of Angela Edey, Wayne Marshall, Cherry-Ann Thorpe and Bertram Duncan;
Sister-in-law of Eurine Norgrove;
Relative of the Chase, Cummins, Sealy, Layne, Morris, Rose and Taylor families;
Friend of  Coral Brewster, Grace Sobers, Glendora Bobb and many others.
The life and work of Ruby Norgrove will be celebrated in a Thanksgiving Service on Monday October 18, 2021 at Christ Church Parish Church, where relatives and friends are asked to meet at 3.00 pm, with the interment immediately following in the Churchyard.
There will be no viewing of the body by special request; however, floral tributes will be gratefully accepted until the start of the service.
The Organist and members of the Church Choir are kindly asked to attend.
The service and interment will be streamed live on Monday from 2.45 pm on https://eternally-cherished.online/RubyNorgrove
If desired, e-mails of condolence or tributes may be directed to the family, to jojonesfuneral@gmail.com, or by phone to (246) 418-0879 or 262-8745. 
FINAL ARRANGEMENTS ARE IN THE CARE AND TRUST OF JO-ANNE JONES FUNERAL SERVICES AND PRE-ARRANGEMENT CENTRE LTD., "CLOVELLY", WELCHES, CHRIST CHURCH.