Obituaries » Stephen Forde
June 7, 1959 - September 26, 2021
Burial Date October 22, 2021
Funeral Home St. George's Home For Funerals
Cemetery Christ Church Cementry
Stephen Forde
aged 62 years, affectionately called "Fordie" or "Cockle". Late of Maxwell Hill, Christ Church and retired employee of Arawak Cement Company Ltd, entered into rest on September 26, 2021 at his residence.
Obituary Viewed 3885 times
Welcome to Obit Moments, please see the following information below for the upcoming funeral service and feel free to sign the guestbook.
Sell, Buy, Rent Property Fast in Barbados, we advertise in Barbados, the Caribbean and the UK. >>> CLICK/TOUCH Here.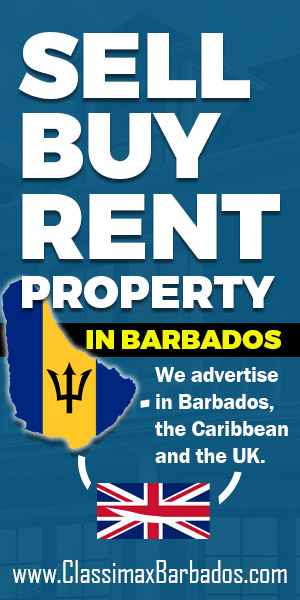 Son of Arden Jones and Shirley Forde;
Former Husband of Jacquilene Forde;
Father of Samaro, Shadia and Shanon Forde;
Grandfather of Shananty Forde, Shania Miller and Shamirah Forde-Watts;
Brother of Diana Burnett, Marlyn, Maurice and Tyrone Jones, Sandra Jones-Lorde, Robert Warner and Connell Trotman;
Cousin of Christopher Lashley, Cliff, Gregg, Lynmarie and Freddy Forde and Adrian Jones;
Friend of Walter Jones, Rickey Rowe, Joseph Cumberbatch, Olivere Forde, Randolph Boucher, Junie Sullivan, Colvin and Wendy Crichlow, Cathy Gellizeau, Jenifer Taitt, Freddy, Nancy and many more;
Nephew of Harriette Layne, Carlton, Bradley and Clarence Jones;
Relative of the Layne family of Maxwell Hill and Cane Vale and the Jones family of Kendal Hill.
A Graveside Service of Thanksgiving celebrating the life of Stephen Forde will take place at Christ Church Cemetery, Church Hill, Christ Church on Friday October 22, 2021 at 10:00 AM. Viewing takes place at St. George's Home for Funerals, Carmichael House, Carmichael, St. George, on Thursday October 21, 2021 from 3:30 to 5:30 PM and an hour before the commencement of the Service at the Graveside. Flowers may be delivered to St. George's Home for Funerals no later than 7:45 AM on the day of the funeral. All COVID-19 protocols will be observed. You are invited to stream the funeral service at https://stgeorgesfunerals.live/StephenForde
Enquiries of the funeral entrusted to St. George's Home for Funerals
can be made at 271-4381
Kindly post online condolences to: condolences@sydjonesfunerals.com