Obituaries » Uriel Estwick
December 21, 1947 - September 20, 2021
Obituary Viewed 1681 times
Welcome to Obit Moments, please see the following information below for the upcoming funeral service and feel free to sign the guestbook.
Sell, Buy, Rent Property Fast in Barbados, we advertise in Barbados, the Caribbean and the UK. >>> CLICK/TOUCH Here.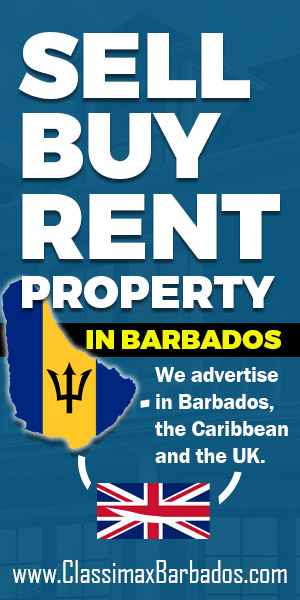 Loving husband of Janis Estwick
Father of Dionne Boalino, Aisha and Kesia Estwick
Grandfather of Vanya Boalino and Caiden Wilson
Brother of Selwyn Estwick and Thecla Weekes (both of the USA) and the late Lolita Alleyne, Allan
Estwick, Faye Burnett and Sandra Kinch
Uncle of Yolande and Sean (both of the USA), Heather, Sidwell, Alison, Monique, Salena, Shaune, Tonia, Chardelle and Hedison (all of the Bahamas), Lawrence, Glen, Debbie and Deidre
Cousin of many including Stephanie Atherley and Elvin Estwick (both of the USA), Honor Estwick, Ronald Gittens and the late Colin Scott
Brother-in-law of Louis Williams (USA), Melvina and Hazel Estwick (Bahamas), Bevington Kinch, Julie, Gillian, Jennifer and Jackie Grant and the late Hyacinth Gibbs
Friend of Merle Crichlow, Frank Weekes, Michael Lashley, Bentley Smith, Daniel Maynard, Merlene Greenidge and many others
A Graveside Service celebrating the life of Uriel McDonald Estwick will take place in Chapel Lawns at Coral Ridge Memorial Gardens, The Ridge, Christ Church tomorrow Monday October 4, 2021 at 10:00 a.m.; immediately followed by interment. Viewing takes place at St. George's Home for Funerals, Carmichael House, Carmichael, St. George today Sunday October 3, 2021 from 4:00 to 6:00 PM and an hour before the commencement of the Service at the Graveside. Flowers may be delivered to St. George's Home for Funerals no later than 7:30 a.m. on the day of the funeral. All COVID protocols will be observed. Relatives and friends are encouraged to view the funeral service at https://stgeorgesfunerals.live/UrielEstwick. Mourning colours are optional.
Funeral arrangements entrusted to St. George's Home for Funerals.
Online condolences may be posted to: condolences@sydjonesfunerals.com