Obituaries » Zorina Bourne
April 2, 1936 - October 4, 2021
Burial Date October 15, 2021
Funeral Home St. George's Home For Funerals
Cemetery Christ Church Cementry
Zorina Bourne
aged 85 years of Bourne's Land, St. Christopher, Christ Church joined the Church Triumphant on Monday October 4, 2021 at 4:17 p.m. "Ma" as she was affectionately called, was a retired Entrepreneur and faithful Member of the CHC Gates of Praise congregation. She was preceded in death by her mother Christian Bourne-Hunte, father James Walcott and son Carlisle Bourne.
Obituary Viewed 3137 times
Welcome to Obit Moments, please see the following information below for the upcoming funeral service and feel free to sign the guestbook.
Sell, Buy, Rent Property Fast in Barbados, we advertise in Barbados, the Caribbean and the UK. >>> CLICK/TOUCH Here.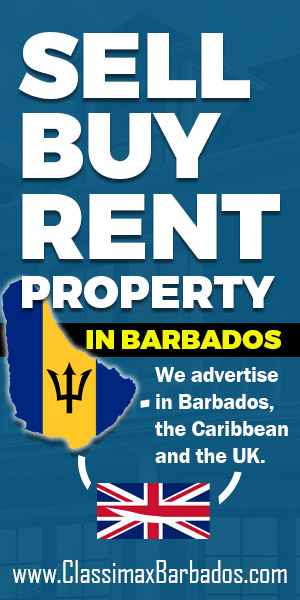 Beloved mother of Andrea V. Bourne-Hintzen (USA) and Maurice Bourne
Mother-in-law of Keith Hintzen (USA)
Devoted grandmother of Alexandrew Hintzen (USA), Adrianna, Hazo and Kai Bourne
Loving aunt of Maurice Brathwaite, Janice Morrison, Barbara Paul, Yvette Cooper, Basil Beckles, Rouelda Robinson, Joseph Tull, Serena Blunt, Joan and Shirley Best (both of the UK)

Sister of the late Reuben, Albert, Gershon and Ereta Bourne
Cousin of Barbara Carrington and Ivy Bourne
Relative of the Bourne, Lovell, Bynoe and Hunte families
Friend of Carlisle Parris, Glendine Kinch and many others
A Celebration and Thanksgiving Service for the late Zorina Bourne will take place at CHC Gates of Praise St. Christopher, Christ Church on Friday, October 15, 2021 at 2:00 p.m. The cortege will then proceed to Christ Church Cemetery for the interment. Please wear white, by special request. Viewing takes place at St. George's Home for Funerals, Carmichael House, Carmichael, St. George, on Thursday October 14, 2021 from 1:00 to 3:00 PM and an hour before the commencement of the Service at the Church. Flowers may be delivered to St. George's Home for Funerals no later than 10:30 a.m. on the day of the funeral. You are invited to view the funeral service and interment at https://stgeorgesfunerals.live/ZorinaBourne. All COVID protocols will be observed.
Enquiries of the funeral entrusted to St. George's Home for Funerals can be made at 271-4381
Kindly post online condolences to: condolences@sydjonesfunerals.com